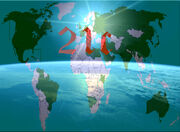 Asbena's Dump on the site is a place where many of the old stuff that happened go. It is where all the previous rounds are stored and therefore often confuses new players because they think that the event they read about is happening in this round

It is a good source for inspiration if people are lacking ideas for their nation but anything found there does not count on the current round. It can of course be a good guide to see how previous players handled a country you play now and especially what kind of politics that the game work on.
Ad blocker interference detected!
Wikia is a free-to-use site that makes money from advertising. We have a modified experience for viewers using ad blockers

Wikia is not accessible if you've made further modifications. Remove the custom ad blocker rule(s) and the page will load as expected.